ATTENTION COACHES: Either You Have the Correct Policies and Agreements in Place…
or You're Gambling the Future of Your Business!
One Done-For-You Package

Gives You the


Policy and Agreement Templates

You Need to Protect Yourself
and Your Business…
PLUS the Training and Support to Drastically Minimize Your Legal Risks!
**THIS IS A LIMITED-TIME-ONLY OFFER TO RECEIVE $200 OFF**
Hey There, Fellow Business Owner!
Let me ask you a quick question: How much time have you spent thinking about your written business policies and agreements lately?
If you're anything like most coaches, your answer is probably something like, "Not a whole heck of a lot!"
I mean, somewhere in the back of your mind, you know that you need to have your policies and agreements in their proper places on your websites, in your sales funnels, on checkout pages, etc.. right? And every so often you think, "Yeah, I really need to get on that." But then you get sidetracked by one of life's bazillion other demands, and you forget about it.
But here's the thing. If you don't have the proper agreements and policies available for your customers to acknowledge (in writing or digitally)… you're leaving yourself open to an endless array of frustrating, time-consuming, and expensive legal problems!
It only takes one "problem child" to potentially sink your coaching business if you haven't published policies and agreements that establish your legal rights! That might sound a bit dramatic, but it's true – I've seen plenty of coaches end up with shuttered businesses and a mountain of debt just because they didn't have the right legal language in place!
Here are just a few examples: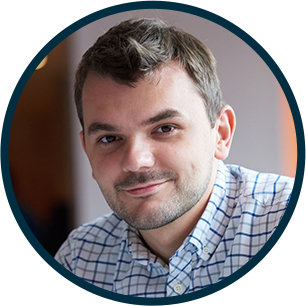 Ron didn't have a privacy policy in place to let his prospects and clients know how their personal information is protected… and one of his clients succeeded in having his website shut down for almost a month because of it!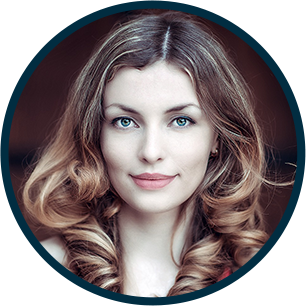 Sheila's Mastermind agreement didn't outline the client's responsibilities throughout the program… and one of her clients, who joined but did none of the required work, won a dispute with her credit card provider and got back every penny of her money… even though Sheila fulfilled ALL of her promises!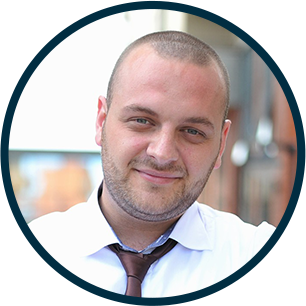 Fadi relied on his Facebook group to build interest in his programs and create a sense of community among his clients. He didn't have Facebook group policies in place, though… and a couple of his clients felt comfortable being abusive with others because of it!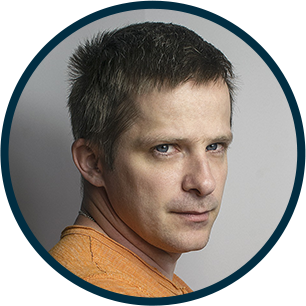 Ted hired a virtual assistant without requiring a signed non-disclosure agreement… and a month after his VA disappeared, he found out that a competitor had duplicated his signature program down to the letter!
Now, don't get me wrong – if you don't have the proper agreements and policies in place, it's not really your fault. I mean, your passion is coaching, not legal stuff, right?
And you're definitely not alone, either! I talk to coaches and other business owners every day who tell me they don't have the right legal language on their websites and in their marketing materials.
Here are the reasons they typically give me for not using policies and agreements to cover their… um, assets(I bet you'll relate to at least one of them):
They don't have the legal background, knowledge, or experience to write business policies and agreements themselves (seriously, it's good that coaches know this – trying to write legal copy yourself can cause you a world of headaches!) And, if we're being honest here, you really don't have the interest, either – you'd rather spend your time helping your clients transform their lives!
They've got a client who wants to sign up right now… and they don't want to waste time on finding and implementing written policies and agreements. After all, when a client's ready to hand you money, you don't want to make them wait!
TThey don't want to incur the expense of having an attorney draft policies and agreements from scratch. See, going this route would involve not only paying a lawyer for the time they spend writing your legal copy… but ALSO the time they spend learning about your business beforehand. If you have a fairly complex business with lots of offers, you could end up shelling out $10K or more to have a lawyer create agreements and policies for you!
Any of this sound familiar? I thought so.
So I asked myself… if NOT having policies and agreements in place exposes coaches like you to unnecessary legal problems… and getting them is expensive, cumbersome, or both… then exactly what are you supposed to do?
I decided to make it easy for you to get the policies and agreements you need to protect yourself and your business!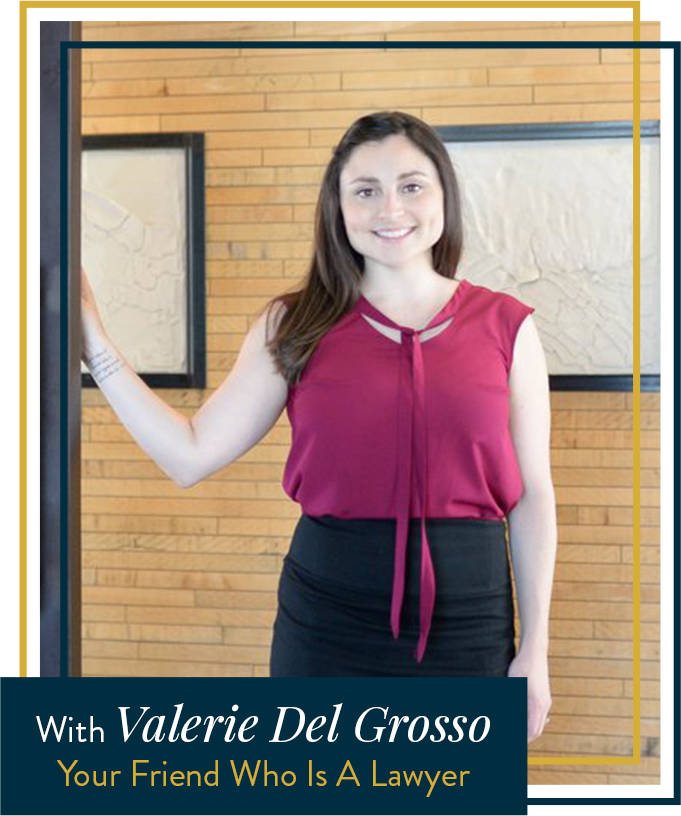 I'm Valerie Del Grosso… and in my 9+ years as a practicing attorney, I've worked with a LOT of business owners (after all, that's my passion)! And I've seen first-hand how devastating it can be to have a client or customer take a coach to the cleaners because they didn't have the right legal language in place. Even though you're running your business honestly and genuinely striving to do good for your clients, a savvy client can destroy everything you've built in a heartbeat!
But I've also seen how hard you coaches work – every day, you're putting yourself out there, giving your time and energy to your clients, and trying to juggle your business with your home and social
life! If you're like a lot of coaches I know, you probably can't remember the last time you really had some "me time" to just relax and do your own thing!
So the last thing you want to do after you've completed your mile-long checklist for the day is worry about policies and agreements!
After hearing the same frustrations from coaches day after day, I decided to do something about it!
Why?
Because I've personally hired several coaches over the past few years… and they've made a tremendous difference in nearly every aspect of my life. I'm a true believer in the power of coaching… and I wanted to find a way to make it easier for honest, empathetic, hard-working coaches like you to shield yourselves against frustrating, costly legal problems.
But I also wanted to create a solution that was cost-effective. I don't believe in charging crazy amounts of money for something that every coach should have access to! That might sound strange coming from an attorney, but as my many clients will tell you, I'm not your typical lawyer!
Today, I'd like to introduce you to something that I know you're really going to love:
Proven, professional policy and agreement templates to give you peace of mind and protect your business.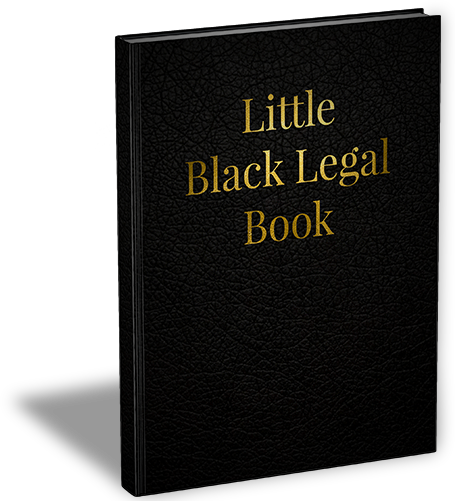 I've taken my years of experience working with coaches and other business owners like you, and poured it into this done-for-you set of templates that covers virtually ANY kind of agreement or policy you could possibly need in your coaching business.
Each of these templates is built around language that has been tried and tested – these aren't generic forms created by interns who have never seen the inside of a courtroom. And, because they're specifically written for coaches, you can rest easy knowing that they'll protect you and your business!
Let's take a look at what's inside Little Black Legal Book…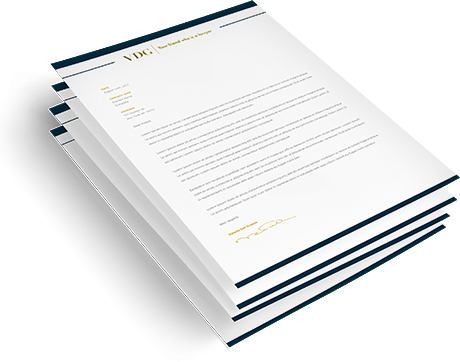 All the essential templates you'll need to protect your business, whether you're just starting out, or you're well on your way to crossing the 7-figure mark!
Website Policy Templates –

here, you're getting fully customizable and brandable policy language to cover everything you need for your website, including:
Privacy Policies (GDPR Compliant)
Terms and Conditions
Disclaimers
Business Policy Templates –

all the essentials to minimize legal risk for you and your coaching business, including:
Business Policies
Billing Policies
Facebook Group Policies
Client Agreement Templates –

these tested and proven templates are ideal for documenting the terms of your agreement with new clients, or clients that have decided to purchase additional products or services (such as courses, workshops, in-person events, etc.). Your Client Agreement templates include:
Credit Card Authorization Forms
Guaranty Agreement Templates
Terms of Purchase Template
One-on-One Coaching Program Agreements
VIP Day Program Agreements
Mastermind Program Agreements
Group Program Agreement
Virtual Assistant or Done-For-You Service Client Agreement
Certification and Content Licensing Agreements
Team Agreement Templates –

As your coaching business grows, you'll need additional team members to keep everything running smoothly (and to give your clients the attention they deserve). Here, you'll find done-for-you templates you can use to instantly generate:
Non-Disclosure Agreements
Independent Contractor Agreements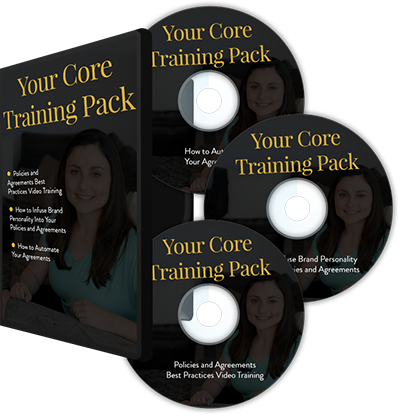 Unlike other attorneys, I don't believe in just handing you a bunch of templates and then telling you to figure out how to use them on your own. That's why I'm including plenty of training and resources so that you can implement your policies quickly and effortlessly:
Policies and Agreements Best Practices Video Training –

Here, you're getting easy-to-follow video training you can use to understand each of the agreements and policies, and how they fit into your business. We'll dive into the important provisions of each template, and you'll learn how to use them effectively to shield yourself against legal problems down the road.
How to Infuse Brand Personality Into Your Policies and Agreements –

The trouble with most legal disclosures is that customers and clients never actually bother to read them! Of course, that doesn't render them unenforceable (as long as you can show that the client agreed to the terms they contain), but it can lead to some pretty unpleasant conversations when you enforce a rule they didn't bother to read. In this training, you'll learn how to infuse your policies and agreements with your own unique brand personality, so your clients will actually read and understand them.
How to Automate Your Agreements –

Every minute you spend trying to get an agreement in front of a client (or get them to sign the darned thing) is a minute that you're not handling the important tasks of building your coaching business. I'll give you the tech tutorials you need to easily automate your agreements.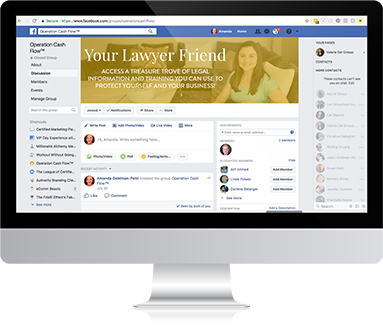 And if you're still stuck for answers (or you just need to hang out with some other super-cool people), you're getting
LIFETIME access to the "Your Lawyer Friend" private Facebook group.
It's a great place to get answers to any questions you have while working with and implementing your policies and agreements… not to mention a place where you can connect with like-minded coaches and biz owners, give and get motivation and support, and maybe even find a business partner or a referral!
We're very positive and laid back, so don't be shy about asking questions or just saying "hello!"
PLUS… I've got some BONUS templates and
trainings for you, too!
The treasure trove of done-for-you legal business templates and trainings in this time-saving bundle are well worth the "cost of admission." But I wanted to make sure that you get more than your money's worth – after all, you're investing in the success of your business, and it's my job to make sure you get the most out of your investment.
So I'm including a stash of BONUS materials that will make running and protecting your business even easier… so that you can enjoy the profitable, fulfilling business you deserve to have!
Let's take a look, shall we?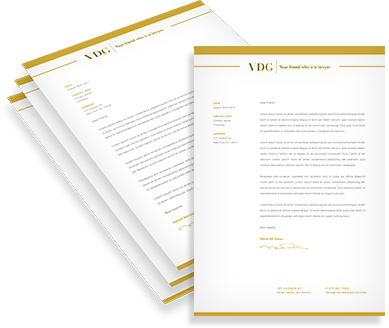 Bonus #1: Speaker and Event Planner Templates – If your coaching business involves speaking or events (or if you recognize the power of these approaches and plan to incorporate them into your business anytime soon), then you need to have these templates ready to go. Your bonus pack of speaker and event planner templates includes:
Liability Waivers
Photo and Video Release Forms
Speaker Agreement Templates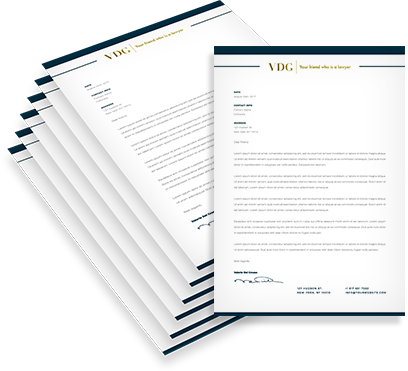 Bonus #2: Cease and Desist Letter Templates – Unfortunately, it's all too common that a competitor will "step on your toes" – using your material, name, or branding without your permission, or engaging in other business practices that infringe on your rights. But the good news is that you can usually take care of the problem with a simple "cease and desist" letter – starting with this approach costs next to nothing, and typically saves you the time, hassle and expense of filing a lawsuit. I've included done-for-you cease and desist letter templates so you can stop competitors from compromising your business fast!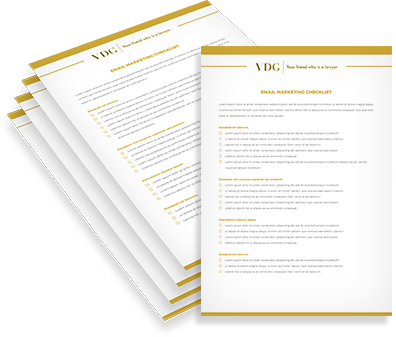 Bonus #3: Email Marketing Legal Checklist – Email marketing is a powerful way to grow your business, but running afoul of legal requirements can cause you some serious headaches (not to mention cost you some hefty fines)! I'm giving you my email marketing legal checklist so that you can make sure every email (including images and content) you send out is fully compliant with all laws and regulations. You'll also get a visual guide explaining the best email marketing practices for increasing sales and revenues while keeping yourself out of hot water!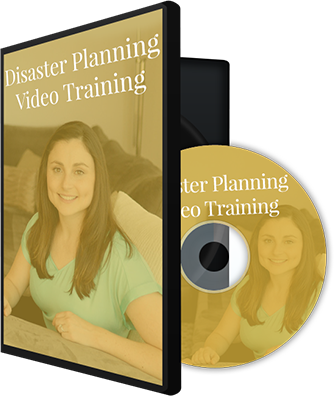 Bonus #4: Disaster Planning Video Training – I hope that your business is able to grow and prosper for decades to come! But unfortunately, we all need a plan in place to mitigate the effects of a disaster if something should go seriously wrong. If something happened to you, for example, your partners or other trusted people would need to know how to head off disaster in your business. In this training, you'll get a simple, step-by-step guide for creating your own disaster plan!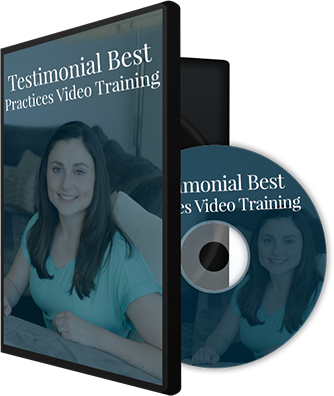 Bonus #5: Testimonial Best Practices Video Training – Aren't testimonials just about the most fantastic things ever? I mean, when you have solid testimonials on your website (and in print marketing materials, too), it becomes MUCH easier to attract high-quality clients who respect you, and who are willing to implement your coaching into their lives so they start seeing real results. But there are some legal issues regarding the use of testimonials, and 99% of coaches never even think about these issues. In this training, you're going to learn the best practices for using testimonials – following these practices will help you avoid potentially costly problems down the road!
So what makes this different from any of
those other "legal forms bundles?"
Great question! I know that there are quite a few attorneys and legal publishers out there that sell legal forms designed for business owners… at a wide range of price points. But if you're serious about building your business as a coach, here are just some of the reasons why Little Black Legal Book is the ideal choice for you:
This policies and agreements bundle is designed exclusively for coaches.

Virtually all of the "legal forms bundles" out there contain forms that are meant to apply to any business. And that means that the language in these forms has to be intentionally vague. The problem with that is that, as a coach, you run into issues everyday that most other business owners just don't have to worry about. You need policies and agreements with language that specifically addresses the liabilities and other potential issues you face as a coach, and that fully protects you and your interests if there's ever a disagreement!
You're getting legal forms you just won't find in other bundles.

Take a look at the forms that other attorneys and legal publishers provide, and you'll find that they're pretty much all the same. But here's what you won't find – the detailed policies and agreement templates you really need to keep your business chugging along! This is the ONLY place you'll find billing policies, Facebook group use agreements, one-on-one coaching and VIP Day agreements, Mastermind program agreements and independent contractor agreements for coaches.
I'm giving you much more than just a collection of templates.

You're getting simple, easy-to-follow "best practices" training for integrating policies and agreements into your coaching business, as well as plenty of checklists and video training designed specifically for coaches like you! This training can save you countless hours of your time, while giving you the nearly bulletproof protection you need for yourself and your business!
You get everything you need for every stage of your business.

This bundle is designed to grow right alongside your business! If you're just starting out, you might only need a handful of the templates and training… but as your coaching business evolves, you can just pull out the templates, checklists, and training videos you need when you're ready for them. I have 7-figure coaches who tell me that Little Black Legal Book still provides everything they need!
You're getting round-the-clock access to support, motivation, insights, and more!

I know that coaching can feel a little isolating at times. Sure, you're meeting everyone else's needs… but what about you? When you take advantage of Little Black Legal Book, you're getting LIFETIME access to our private Facebook group, where you can get the help and encouragement you need, day or night!
But I don't just want you to take my word for it.
Let's take a look at what my clients say…
Amanda Goldman-Petri,
Marketing Coach
"Ever since I hired Valerie, my clients have commented on how fun it is to read my agreements. That of course means more of my prospective clients are choosing to sign their agreements and committing to work with me. This means more guaranteed income. People always think legal is about protecting your business, but in my experience it also increases your bottom line when done properly!"
Barbera Spanjers,
Health Coach
"Valerie is a legal rockstar who helped me put all of the pieces in place for my online business. She totally gets the unique needs of virtual entrepreneurs, and makes the whole process easy. As a non-lawyer, I didn't know where to start to protect my business. And with other lawyers, I felt like I needed a translator to understand what they were saying. I'm grateful I found Valerie!"
Sandra D,
N + D Creative Boutique
"Valerie is an essential component to successfully running my online business. She provides me with the confidence and peace of mind to pursue my biggest goals / dreams. I  refer every  entrepreneur I meet to her!"
"As a self described detail-oriented, risk-averse first time startup small business owner, I had a lot of questions. I was searching for an attorney who would not only prepare the necessary documents, but I felt comfortable asking for advice, wouldn't be frustrated with my tedious questions, and wouldn't make me feel foolish or small for asking (what I'm sure was) silly questions.
Literally every time I spoke with Valerie, she created a comfortable atmosphere in which I never felt inept or embarrassed to ask a question. During our initial and subsequent discussions, she took the time (and was genuinely interested) in learning more about my business and my ultimate goals. Based on the detailed, specific documents she provided me, it was obvious she was listening!"
Sarah Shapiro,
Money Coach
"I hired Valerie a few years back to handle the trademark for my online Business, Millionaire Alchemy®. Valerie did a fantastic job explaining the somewhat complex legal process to me in simple, understandable terms and she is extremely knowledgeable, accessible and expedient.   She was timely and it turned out that I received my registered trademark months earlier than expected!     
Because of my exceptional experience with Valerie,  I hired her again to write a Joint Venture (JV) contract for my online coaching business and , again, she was thorough,  knowledgeable and made the entire process easy.  There were several revisions and she was impeccable with response time in making the revisions.  I must also mention that her fees are very reasonable.
Valerie is a brilliant and personable lawyer who is a delight to work with. I recommend her without reservation to anyone.  I am thrilled that I found Valerie!"
Ready to Protect Yourself and Your Business Today?
Right now, you have a choice to make.
You can keep putting off the task of getting your business policies and agreements in place… and risking legal problems that can waste your time, money, and energy (and even potentially ruin your coaching business for good)…
You can hire an expensive attorney to learn about your business and draft custom forms for you… which could easily cost $10,000 or more…
You can use generic templates and just hope that nobody ever asks their attorney to read them (believe me, even a mediocre lawyer can tear holes the size of Buicks in those things)…
You can take advantage of the one bundle that gives you a full suite of policies and agreement templates crafted specifically for coaching business owners… and loads of step-by-step training to help you avoid legal problems no matter how big your business grows!
The choice is yours…
But if you want to build a successful business that provides you with plenty of fulfillment, satisfaction, and income for decades to come… you owe it to yourself to take advantage of this limited offer today:
Get Instant Access to Little Black Legal Book
As a "Little Black Legal Book" member, you're getting ALL of this in one convenient, instantly accessible package:
Your Core Template Pack, including:
Website Policy Templates (3)
Business Policy Templates (3)
Client Agreement Templates (9)
Team Agreement Templates (2)
Your Core Training Pack, including:
Policies and Agreements Best Practices Video Training
How to Infuse Brand Personality Into Your Policies and Agreements
How to Automate Your Agreements
LIFETIME Access to "Your Lawyer Friend" Private Facebook Group
Your Core Bonus Pack, including:
Speaker and Event Planner Templates
Cease and Desist Letter Templates
Email Marketing Legal Checklist
Disaster Planning Training
Testimonial Best Practices Video Training
That's well over $12,000 of templates, training, and resources (if you could even find it anywhere else). But because coaches have made such a HUGE impact in my life, I want to "give back"… so I'm not even going to charge a fraction of that amount!
In fact, when you complete your order today, you're getting the entire bundle for just…
$995 $795
(THAT'S $200 OFF FOR THE NEXT 48 HOURS ONLY!)
One-time investment – NO recurring fees or subscription charges!
**THIS IS A LIMITED-TIME-ONLY OFFER TO RECEIVE $200 OFF**
Need to keep your costs in check? Don't worry…
I've got you covered!
I intentionally priced Little Black Legal Book to be affordable for coaches in any niche and at any stage in their businesses. But I also know that you might need to watch your investment costs – after all, you've got to keep enough cash in reserve to keep life and business chugging along, right?
If investing $995 $595 all at once sounds a little uncomfortable…
I've put together a payment plan so you can get the peace of mind of protecting your business… while keeping your costs in check:
Get instant access for just $199 $159 today, then pay the balance over 4 months!
**THIS IS A LIMITED-TIME-ONLY OFFER TO RECEIVE $200 OFF**
The best part of the payment plan? There's NO interest and NO financing fees! I don't believe in charging you extra for managing your money… so if you decide to opt for the payment plan, you won't pay one penny more
My personal pledge to you…
I believe that, as a coach and a business owner, you are in a unique position to create MASSIVE, positive change, not only in the lives of the people you work with, but in the lives of every person in your clients' lives. And that's a pretty big deal!
As an attorney, it's my job to help you protect yourself and your business, so that you can keep helping others for years to come. So I pledge to you that I'll only equip you with the very best legal templates, tools, and resources to take all the guesswork out of shielding yourself against legal disaster. And I'll be available to answer questions in the "Your Lawyer Friend" private Facebook group so that you never have to worry about figuring things out on your own.
Oh, and once you've had a chance to dive into the training and implement the policies and agreements into your business, shoot me a message over in the private Facebook group. I'd LOVE to hear how Little Black Legal Book saves you time, helps you grow your coaching business, and gives you peace of mind!
Valerie Del Grosso
P.S.: Just one legal hassle can cost you thousands in attorney fees… and make it almost impossible to focus on running and building your business! But for a nominal investment, you can get the policy and agreement templates, training, and support you need to dramatically decrease your legal risks… starting today!
**THIS IS A LIMITED-TIME-ONLY OFFER TO RECEIVE $200 OFF**